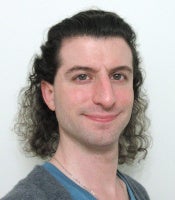 Grey L. Pierce
(they/them)
Digital Accessibility Architect
Mx. Grey L. Pierce is responsible for planning and coordinating the university's efforts to ensure that all digital content is fully accessible to people with disabilities. Their responsibilities are focused on policy, compliance, evaluation, procurement, and proactive accessibility work (individual accommodations are not part of Grey's portfolio - those are instead the responsibility of the Accessible Education Center for students and Human Resources for employees).
Grey serves as Chair of the university's ICT Accessibility Committee, Co-Chair of the IACA2C, Co-Chair of the WA2C, and Chair of the DPA2C. They are a member of the UO Web Technology Service Advisory Board and several other university groups, including multiple focused on broader issues of diversity, equity, and inclusion. Grey is also a member of the EDUCAUSE Gender Data & Demographics Working Group.
Prior to joining UO in May of 2022, Grey was the Assistant Director of Michigan State University (MSU) Usability/Accessibility Research and Consulting, where they spent more than a decade supervising and conducting digital accessibility evaluations and advising on accessibility policy for higher education, corporate, government, and nonprofit clients and partners. At MSU, they also conducted grant-funded research on the accessibility of voting systems and advised federal and state government agencies on elections accessibility, managed a recurring statewide public opinion survey, and were involved in multiple community and economic development grant projects.
Grey has a strong passion for diversity, equity, and inclusion, with a focus on LGBTQIA+ identities, disabilities, racial equity, public health, and the intersections between them, and has helped lead a variety of community organizations focused on those topics.
For more information about Mx. Pierce's professional experience, check their Curriculum Vitae.